Designed to help patients with advanced dry AMD
The Scharioth Macula Lens
A magnifyer in the eye
Scharioth Macula Lens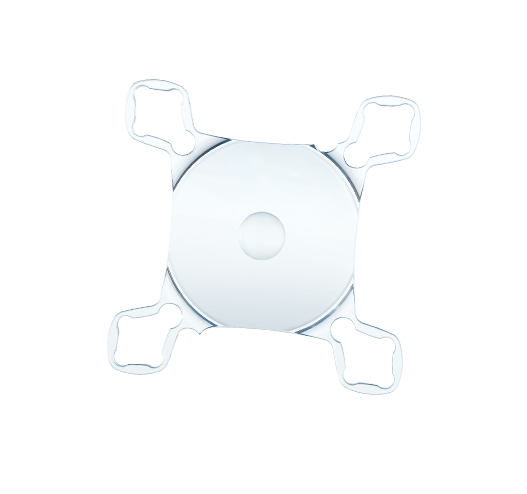 02
Testimonials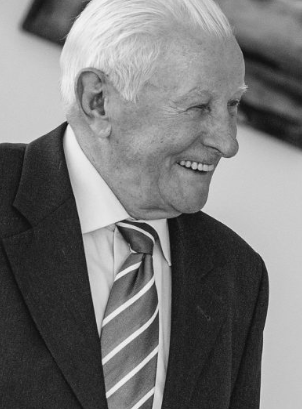 The first SML Patient

"My vision was getting worse and worse over the years and I had to obtain so many different low vision aids. Recently, before the surgery I had to rely on a very strong magnifier and a screen reader. It made my life very limited. Today, I can read small print and take a closer look at my delicate woodwork."

The first patient worldwide to be implanted with the Scharioth Macula Lens
Mr. E. Beckmann
Germany
03
WHAT IS AMD
AGE-RELATED MACULAR DEGENERATION (AMD) IS AN EYE CONDITION
THAT OCCURS WHEN CELLS IN THE MACULA DETERIORATE.
04
SIMULATION
MOVE
the button to the right to see how the SML works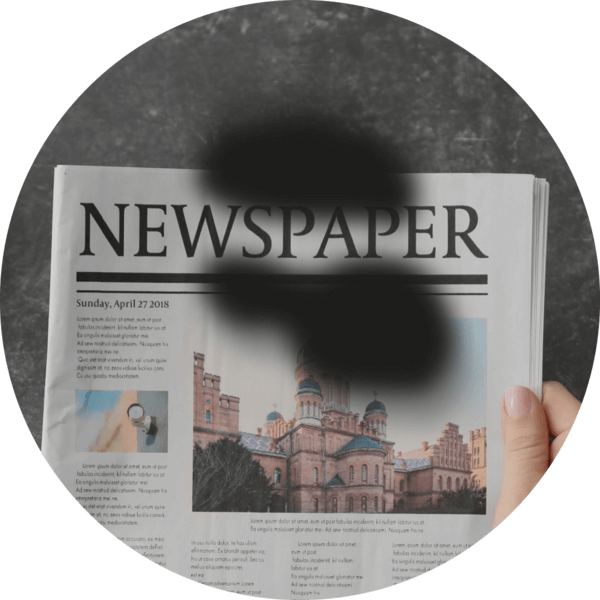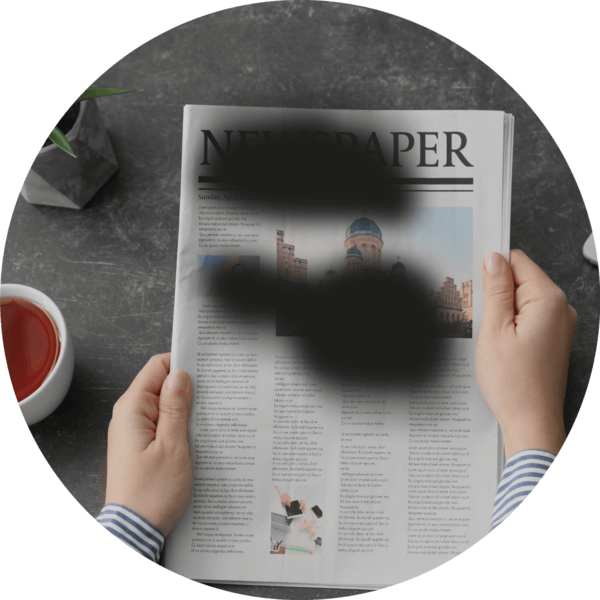 05
THE SCHARIOTH MACULA LENS
THE SML ACTS LIKE A MAGNIFIER IN THE EYE
Does not cure your condition, it magnifies.
Enables most patients to read again and distinguish small details
Does not affect your distance vision
Will not influence your regular eye-checkups
06
THE SURGERY
WHAT DO I NEED TO KNOW
STERILE
Surgery for implanting the SML is done under sterile conditions.
FAST
The implantation may take just 15 minutes.
HIGH PRECISION
SML implantation is performed under a microscope.
NO SUTURE
Usually, no suture is required and the incision used for SML implantation closes by itself.
BEFORE
Monitor your vision
- If you feel that your vision is starting to deteriorate, do not delay!
- Find a clinic and consult with a doctor
- During a consultation your doctor will evaluate your options and whether you can benefit from the SML
DURING
- The SML is implanted in front of the artificial intraocular lens that replaces the natural lens
- SML surgery may be performed simultaneously with cataract surgery or years later
AFTER
- Recovery after surgery is usually very quick and most probably you will experience a significant improvement in your reading ability from the first postoperative day.
- 2 training sessions per day are required to train the eye after surgery
- One session duration is approximately 20 minutes
- In the first 4-8 weeks after surgery near-vision reading tasks need to be performed
- After the implantation reading distance will be 15-18 cms
08
Have you got any further questions?
SEE BELOW THE MOST FREQUENT QUESTIONS REGARDING THE SML.
FOR FURTHER INFORMATION PLEASE CONTACT US.
1
Have you got any further questions?
HOW DOES THE SML DIFFER FROM OTHER LENSES?
The SML is the only macular lens that can be implanted through a microincision – a tiny 2.2 mm corneal incision. All other AMD lens implants require a larger incision, which might affect post-surgery recovery.

Surgery is easy and safe –

Usually takes cc. 15-20 minutes


Distance vision and the visual field are not impaired after implantation of the SML.

The SML is designed for pseudophakic patients – those having an intraocular lens already. Therefore the SML is a secondary lens to be placed in front of a primary intraocular lens. The SML can be implanted simultaneously during cataract surgery, or years later.
I KNOW THAT SUCH LENSES CAN BE EXTREMELY EXPENSIVE. WHAT ABOUT THE SML?
The SML is less expensive than other AMD implants (in some cases 7–10 times less). The SML is affordable!
WILL MY MACULAR DEGENERATION WILL BE CURED AFTER IMPLANTATION OF THE SML?
The SML does not cure AMD. The SML will improve your visual acuity, your ability to read and to see more detail. Remember: after SML implantation you still have to follow the medication and procedures prescribed by your doctor in order to stop or slow down the progession of your AMD. However, the SML will significantly improve your near vision, adding quality to your life.
HOW CAN I KNOW THAT THE SML WILL WORK IN MY CASE?
Talk to your doctor, who has undergone special SML training. They will do the necessary examinations and simulation tests. These tests will show if any improved vision can be achieved in your case. After this, you and your doctor will decide whether the SML is the right choice for you.
CAN I DO SOMETHING TO DECREASE THE RISK OF DEVELOPMENT OR STOP THE PROGRESSION OF AMD?
The development of AMD depends on many factors. If you follow the prescriptions and recommendations you might be able to improve or stabilize your AMD condition:
moderate your consumption of alcohol

eat a healthy diet with at least five portions of fruit and vegetables a day

try to achieve or maintain a healthy weight

consider taking vitamine and mineral supplements

consult your doctor
The recovery after surgery is usually very quick and most probably you will experience a significant improvement in your reading ability from the first day after surgery. Eventually, you might need a little bit more time to adapt and train your brain to benefit from your newly implanted SML.
SHOULD I FOLLOW THE SPECIAL TRAINING INSTRUCTIONS?
Your doctor will assist you in your rehabilitation, to 'train your brain' using the newly implanted SML.
BUT DO NOT FORGET: After SML implantation you have to read from a distance of approx. 15 cm!
I AM AFRAID THAT AFTER I HAVE RECIEVED AN SML IMPLANT I WILL NOT BE ELIGIBLE FOR ANY SPECIFIC AMD TREATMENT IF AVAILABLE IN THE FUTURE.
The SML implantation is fully reversible and does not represent any obstacle to any other treatment that might be chosen later.